TR Marine Services
TEAK REJUVENATION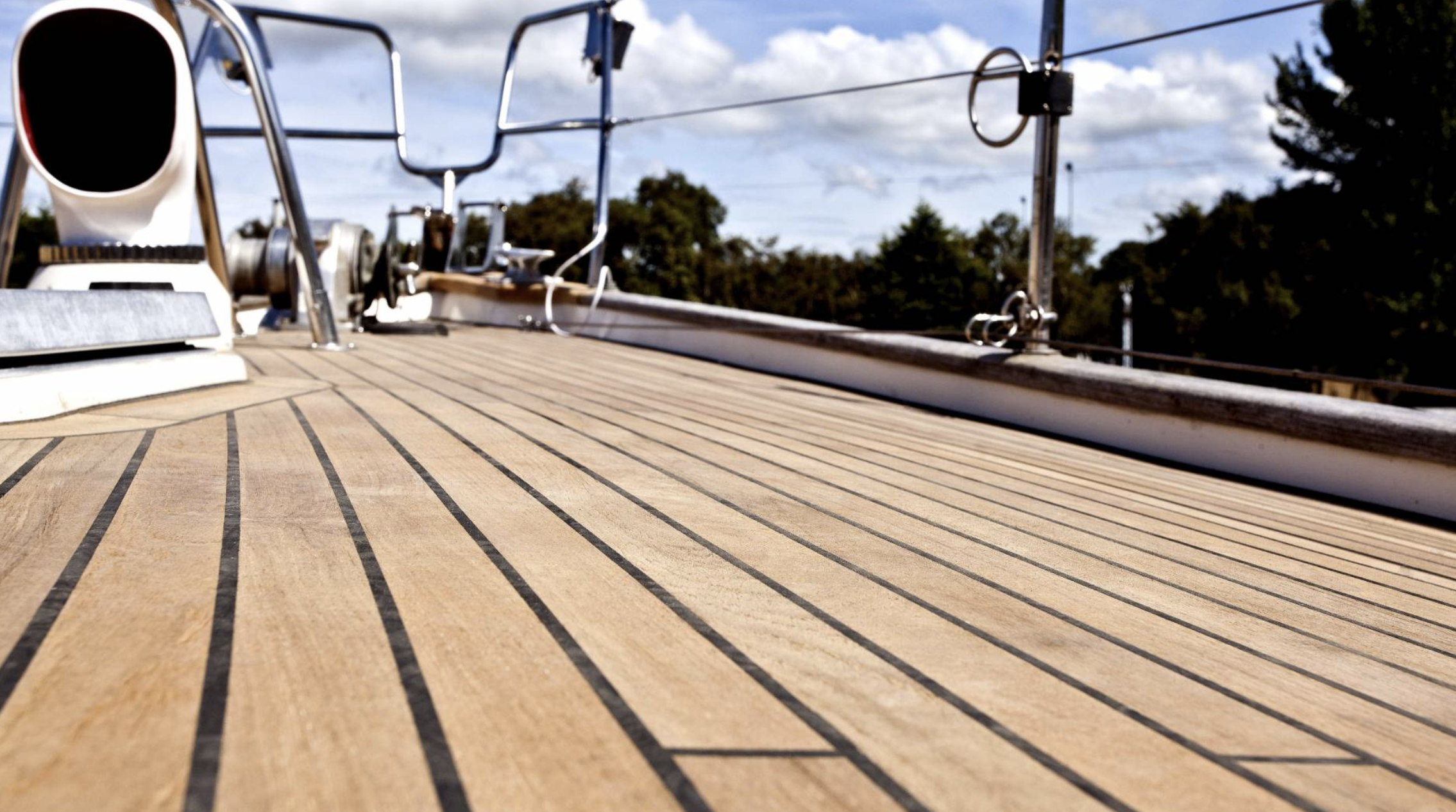 TR Marine Services
Teak Rejuvenation
Your boat is something that you dreamed about owning long before you finally made the purchase, stepped aboard her deck and set out on your first adventure together. Do you remember how beautiful she looked when she first came into your life? The way her exterior sparkled? The staunch white of her unfurled sails? The unchecked and unwarped beauty of her teak wood deck? It was truly beautiful, wasn't it?
Teak trim and decking is one of the most attractive elements of almost any boat. While most people assume that teak is a maintenance-free wood, this isn't the case. Unlike most types of wood, teak won't rot, however, to guarantee the longevity of the teak on your boat and to maintain its attractive appearance, regular maintenance is important. Overtime, teak can check and warp. The more adventures your boat has seen, the more this will be evident in her teak exterior and decking. Fortunately, another unique property of teak wood is that, even after enduring the abuse and punishment of the salty seas and the waters of Lake Macquarie, teak can be restored and brought back to exemplary and attractive condition.
TR Marine Services are experts when it comes to restoring and rejuvenating teak wood. Even vessels who have been subjected to the harshest of conditions will find themselves refreshed and revitalised thanks to the careful attention we pay to teak restoration and the unparalleled skill of our artisanal team.
We take the time to thoroughly clean weathered and oxidised teak. We then gently scrub, polish and buff your vessel's teak until it has returned to its original beauty so that you and your boat can get back out on the water again.
For more information on TR Marine Services, contact us.
Contact TR Marine Services
info@TRMarineServices.com.au
0403 288 771
Contact TR Marine Services
Contact us by phone: (0403) 288 771